We use a unique application to create 3D models of flexible packaging. Where you can see your artwork on the flexible pack in 3D, find and correct mistakes, automatically create a back match and produce great-looking 3D PDF files, before producing any printed mockup. It also helps you see how different packaging looks.

Packaging testing involves the measurement of a characteristic or property involved with packaging. For some types of products, package testing is mandated by regulations: food, pharmaceuticals, medical devices, dangerous goods, etc.
PEPSA believes in maintaining a high level of quality in all aspects of our clients' projects. That is why, unlike many of our competitors, we have invested in building an in-house graphics and screen making department. This allows us to handle all of the graphic prepress requirements of any project in-house. No need to trust another company with your graphics. With PEPSA, our customers know that they are investing in high quality products and exemplary customer service from start to finish.
We have a customized high-output blown film line for demanding applications. Our extruder is based on a modular concept that allows almost unlimited configuration options. High-performance 20 µm thick PE-HD liner films and 5-layer barrier films, and there is no end in sight for development. This is the right choice for PE applications, recycling materials or biomaterials.
We have 5 flexo presses with up 10 colors, an auto-inspecting system to control printing quality, in-line spot varnish unit and we also work with Extended Gamut printing. We also have a hybrid press based on a modular concept, that is customized to print a combination of processes including offset, flexo and gravure, waterless on substrates ranging from film to paper, along with an array of inline specialty finishing for the most demanding applications.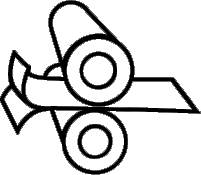 Flexible packaging often requires the use of laminates of two or more films bonded together to achieve desired properties such as moisture and oxygen barrier protection, heat sealability, and printability. Bonding is usually accomplished by thermal or chemical means with either solvent-based or water-based adhesives. Because solvent-based adhesives can be problematic for food packaging applications because they can impart unwanted flavors and odors to the contents PEPSA uses only solvent-less lamination. Solventless adhesives come with a variety of benefits. Moreover, using solventless adhesives means there is no solvent and no risks of emissions. Plus, its benefits also include that it runs at high speed using less energy.
We also have the most compact, reduced waste and high technology hardware platform Pouch Machine in the market today, that allows PEPSA to produce a wide variety of pouches from three-side seal to stand-up, with or without zipper.
24-HOURS TECHNICAL SUPPORT
PEPSA has a strong professional background in providing remote technical support services to companies all around the world. Our tech specialists work with companies across different industries helping them deliver excellent customer experience. If you experience an issue, expert assistance is just a call, e-mail or text away – any day, any time you need.
Telephone:
+52(712)122-2910